Services
Henry Services Inc. is experienced and equipped to handle all your lawn and landscape needs. Whether you're a homeowner or a commercial property developer, our variety of services are available to assist you in completing your project from Landscape Design, Installation & Maintenance, Retaining Walls, Paver Patios & Walkways Lawn Cutting, and more.
​ landscaping and lawn care services
Our professional landscaping and lawn care services include:
Landscape Design

Landscape Installation

Paver Patios




Paver Walkways




​Retaining Walls




Fine Grading

Hydro-Seeding

Sod Installation


Fertilization Programs

Delivery of Topsoil, Stone, Mulch

Lawn Cutting




Snow Plowing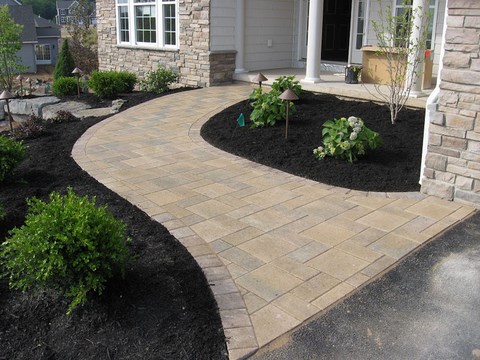 ​​ Paver Patios and Walkways
"Experience Outdoor Living at it's Finest"
From stunning
Outdoor Kitchens, Pavers, Walls and Landscaping,
we deliver the ultimate outdoor living experience.
Let us create the
PERFECT GET-AWAY
to relax & unwind in your new backyard.
---
​Why spend money on a short vacation when you can create PARADISE in your own backyard to enjoy all year round.
---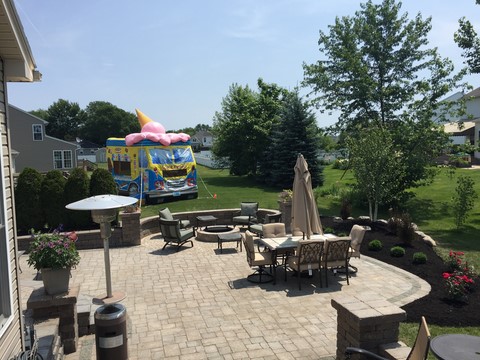 ​​​​ Lawn Fertilization Program
Whether it's one application or a full program, we take care of your lawn in a timely fasion and use ​high end, state of the art equipment that is calibrated regularly to produce an even application to your property. Having Henry Services take care of your lawn will insure that you will have time for the more important things in life... FAMILY

Our Standard Lawn Care Program

1. Spring Lawn Application (April) Crabgrass Pre-Emergent mixed with a well balanced fertilizer to aid in green up.

2. Early Summer Lawn Application (May) Slow release fertilizer with weed control.

3 Mid Summer Lawn Application (July) Slow release fertilizer with weed control as needed.

4. Late Summer/Fall Application (Aug/Sept) Slow release fertilizer with weed control as needed.

5. Late Fall Application (Oct) Winter fertilizer for increased root development and quicker green up in the spring.

*Grub and Insect Control on as needed basis.

*Satisfaction Guaranteed - you must get at least 3 applications for weed and crabgrass control. If there is not an improvement on the weeds in 2 weeks from an application we will retreat at no charge. Some weeds take longer to die and some require multiple applications to get control. If there is crabgrass break through and we are made aware of it early enough we will retreat this.
​​landscaping and lawn care services for both commercial and residential properties
​

Authorized Unilock Contractor - Certified ICPI Installer - Certified SRW Installer - Authorized Belgaurd Contractor